20 Best Beaches in the World
Sunset Beach, Brunswick Islands, 
North Carolina
At the west end of this remote beach, a mile from the access point, a solitary mailbox stands, planted by local Frank Nesmith in the '70s, and continually replenished with notebooks inviting visitors to jot thoughts, dreams, wishes, and whatever else moves the spirit.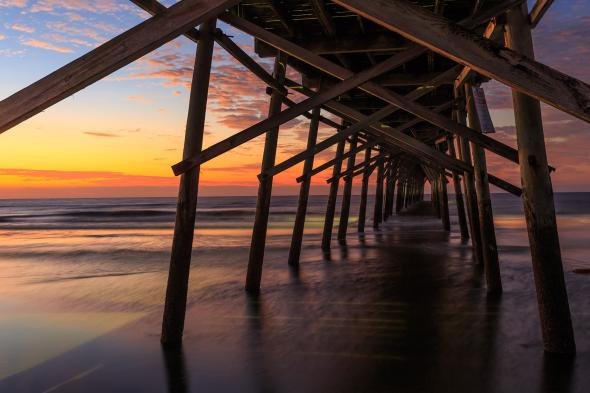 At the tail end of the Brunswick Island chain, Sunset Beach has the distinction of being the Southern-most surf in North Carolina. But while it may be last in geography, many find it a the top-of-the-list for a quiet, old-fashioned, retro, beach vacation.
A walk to Bird Island is always a family favorite. For almost a mile, the beach houses give way to one of the most untouched shorelines in Brunswick where all that separates you from the surf and marsh is a wide stretch of beach and dunes. Discover sun, moon and stars at the Ingram Planetarium, or by simply taking in the sunrise or sunset, both of which can be seen over the water several months of the year due to the island's unique positioning. Come to Sunset Beach to reconnect with nature—and with your family as well.