20 Best Beaches in the World
Blue Bay, Mauritius
Enter the Indian Ocean at the west end of the public beach and find yourself amid the parrotfish and other flashy underwater life thriving in the 872-acre Blue Bay Marine Park. The Shandrani Beach-comber Resort and Spa and the Blue Lagoon Beach Hotel also have swimmable access.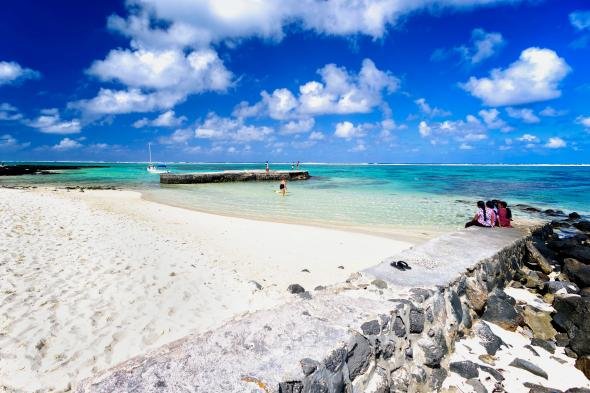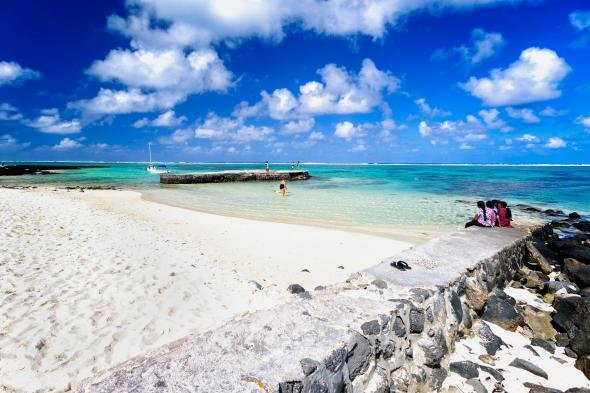 Blue-Bay- The best beach for swimming & snorkelling in Mauritius.
A highlight of any visit to Mauritius is the relatively undeveloped south of the island, which includes some of the country's most wonderful scenery and wildest landscapes. While the area around Blue Bay has been a long-established favourite with tourists for its great beaches and crystal-clear waters, the majority of the south coast has no beach, thankfully limiting hotel construction for the most part. One big recent development was the building of three huge luxury hotels on the former sugar estate of Bel Ombre. This was followed in 2006 by the opening of another big luxury hotel in the nearby hamlet of St Felix, all of which will of course contribute to the area's economy, but, many fear, will also mean Mauritius' most unspoiled corner will gradually become more and more like the rest of the island. For now though, the area is the most 'Mauritian' in the country and the drive along the coastal road from Souillac to Le Morne really shouldn't be missed. Other highlights include the typically sleepy town of Mahébourg, the wonderful nature reserve Île aux Aigrettes and imposing Lion Mountain, which dominates the region.