Top-25 Best Places in Italy
23. Grottoes and caves Frasassi Gorge
Even in Italy from time to time there are rainy days, and if by chance your beach plans fell through, take a dip in the Gorge Frassasi for Journey to the Center of the Earth.
75-minute route through one of the most spectacular Karst complexes in the world, equipped with convenient walkways and stairs, will delight anyone.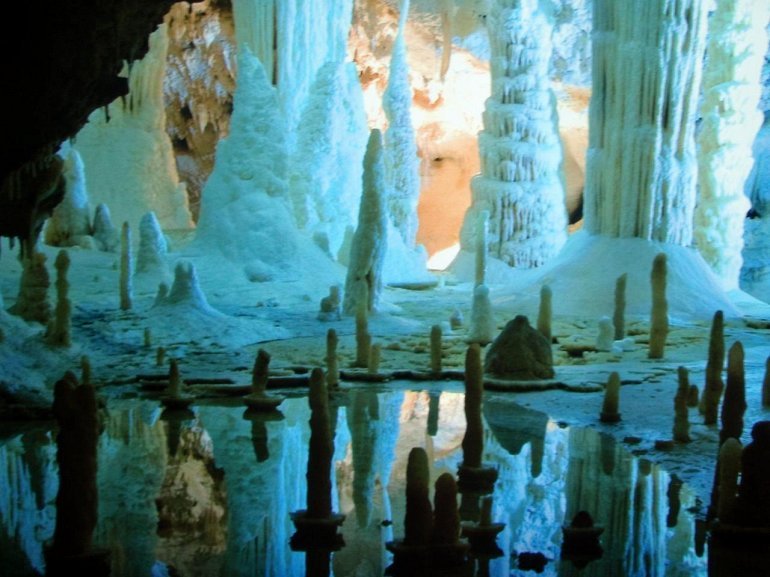 The Frasassi Caves are a remarkable karst cave system in the municipality of Genga, Italy, in the province of Ancona, Marche. They are among the most famous show caves in Italy.
The caves, discovered by a group of Ancona speleologists in 1971, are situated 7 kilometres (4 miles) south of Genga, near the civil parish of San Vittore and the Genga-San Vittore railway station (Rome-Ancona line).
Rich in water, the cave system is particularly well endowed with stalactites and stalagmites.
Near the entrance to the caves are two sanctuary-chapels: one is the 1029 Santuario di Santa Maria infra Saxa (Sanctuary of Holy Mary under the Rock) and the second is an 1828 Neoclassical architecture formal temple, known as Tempietto del Valadier.