Top-5 Best Mexico Beaches
3. Zipolite, Oaxaca
The western part is a bit crowded tourist infrastructure, but on the whole Zipolite is the perfect place to relax. Located on Mexico's Pacific coast, near Puerto Angel. It is a long beach, which offers a simple, affordable vacation in hammocks near the ocean.
Advertisements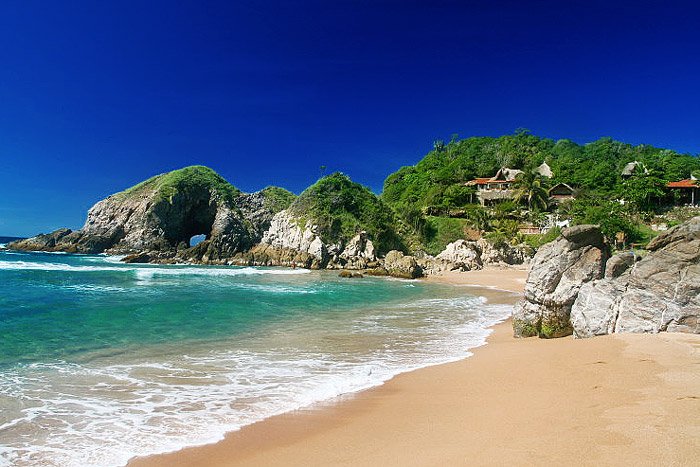 Contemplating the beautiful sunsets in this place you forget about the rest of the world. Remember, however, the flow is very dangerous, and every year they bring a lot of victims among the surfers and swimmers, including experts.
It is better not to venture into the waves and just watch the show of the ocean.
4. Punta Lobos, Baja California
On the west coast of Baja California is a great beach of Punta Lobos, with very few tourists, some local surfers and fishermen pushing a boat on the waves of the Pacific Ocean.
Advertisements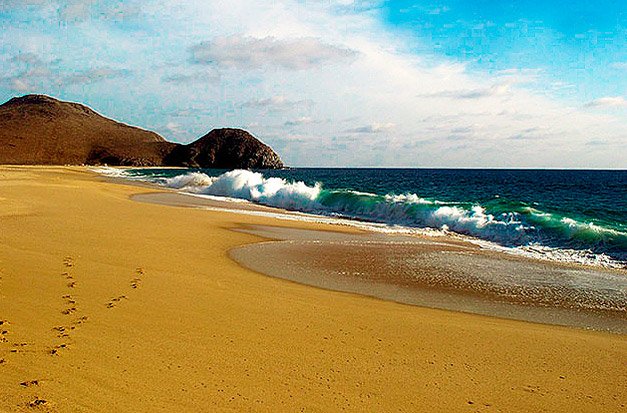 You can swim, but do so with caution due to the strong currents.
Punta Lobos is located in the south-western tip of Baja California, just a few miles from the village of Todos Santos, which unlike many resorts in this region retains its authenticity.
5. Playa Escondida, Veracruz
Usually when it comes to Mexican beaches, this place is not even taken into consideration.
Playa Escondida is located 100 km south of the city of Veracruz, on the far north coast of Los Tuxtlas.
Here you will find the beach and the forest, the sea and the sky, and no infrastructure. You can get here on foot, on horseback or by boat.
This is a wild place that is constantly changing due to tides, admirable in its pristine beauty.