Celebs Who Humiliated Themselves In Public
#7 Justin Bieber
In 2012, Justin Bieber did the unthinkable. He puked not once, but twice, in front of a sold out stadium crowd. How do you come back from that? You don't. He just kept performing, then apologized at the end for ruining the vibe of the concert. He's done a lot of embarrassing things in his life, but that may take the cake.
Advertisements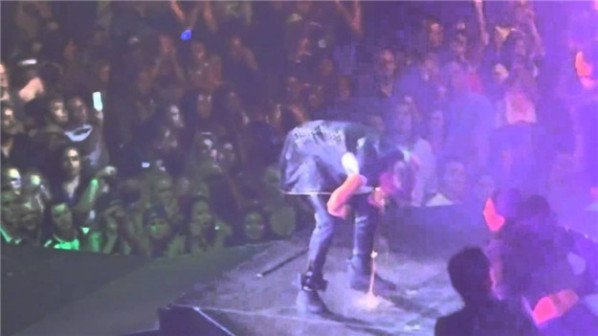 Advertisements
Justin Drew Bieber is a Canadian singer and songwriter. After a talent manager discovered him through his YouTube videos covering songs in 2008 and signed to RBMG, Bieber released his debut EP, My World, in late 2009. It was certified platinum in the U.S. He became the first artist to have seven songs from a debut record chart on the Billboard Hot 100.
Bieber released his first full-length studio album, My World 2.0, in 2010. It debuted at or near number one in several countries and was certified triple platinum in the U.S. It was preceded by his most successful single to date, "Baby".