Celebs Who Humiliated Themselves In Public
#2 Jennifer Lawrence
Name an awards show Jennifer Lawrence hasn't publicly humiliated herself at. Give up? That's because she's fallen down at every single one of the them. The most embarrassing moment was back in 2013, at the Academy Awards, when she won an Oscar for Best Actress. Lawrence was walking to the stage to receive her award and fell up the stairs. One of the greatest accomplishments in her career and it forever will be overshadowed by her clumsiness.
Advertisements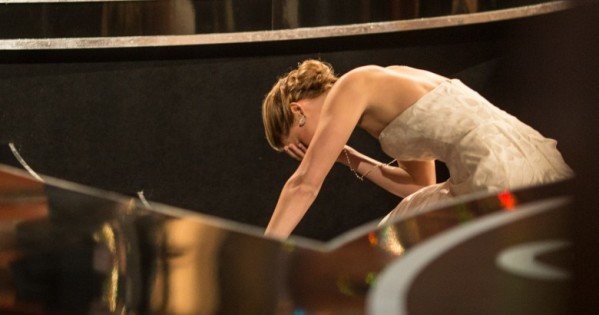 Advertisements
Jennifer Shrader Lawrence (born August 15, 1990) is an American actress. Born and raised in Louisville, Kentucky, she was spotted by a talent scout in New York City at the age of 14. She soon moved to Los Angeles and began her acting career by playing guest roles in television shows.
Her first major role came as a main cast member on the sitcom The Bill Engvall Show (2007–09). She made her film debut with a supporting role in Garden Party (2008), following which she had her breakthrough with the acclaimed role of a poverty-stricken teenager in the independent drama Winter's Bone (2010).