Celebs Who Humiliated Themselves In Public
#1 Fergie
During a Black Eyed Peas show in 2005, the band supposedly showed up to the venue late and had to go on stage right away. This didn't give Fergie time to use the bathroom, so in the middle of the song "Let's Get It Started", she did exactly that. She got it started in her pants and peed in front of a sold out crowd, with them looking on, in shock.
Advertisements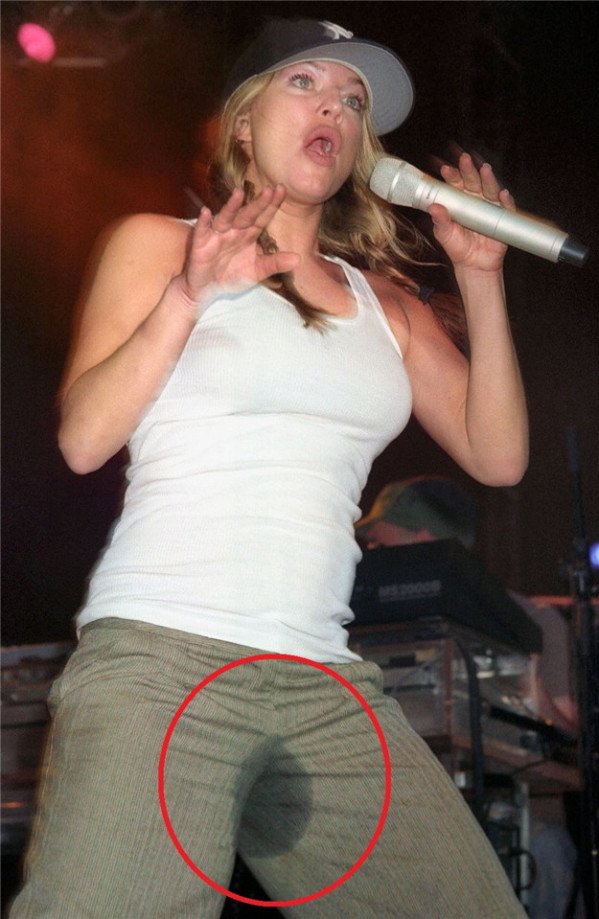 Advertisements
Fergie Duhamel (born Stacy Ann Ferguson; March 27, 1975) is an American singer, songwriter and actress. She is the female vocalist for the hip hop group The Black Eyed Peas, with whom she has achieved chart success worldwide. Her debut solo album The Dutchess (2006) was a major commercial success on the charts and spawned three Billboard Hot 100 number one singles; "London Bridge", "Glamorous" and "Big Girls Don't Cry".
Ferguson was a member of the children's television series Kids Incorporated and the girl group Wild Orchid. In 2001, she left the group and in the subsequent year began to team up with The Black Eyed Peas. With The Black Eyed Peas, she enjoyed a series of hits and albums before she released her solo debut album in September 2006 to success. The Black Eyed Peas enjoyed further success with the release of their third album with Ferguson, The E.N.D. (2009); they attained their first string of Billboard Hot 100 number one songs. She began touring in 2009/2010 with her group and she launched her debut fragrance, Outspoken, under Avon in May 2010 and has since released three more fragrances.