Best Embarrassing Celebrity Photos
EMMA STONE
Gone with the wind! Emma Stone may have looked glamorous at Cannes Film Festival, but she still couldn't avoid the wind!
The red-headed beauty looked surprised as a gust of wind blew her hair sky high while attending a photocall for her new movie, "Irrational Man," on May 15, 2015.

Advertisements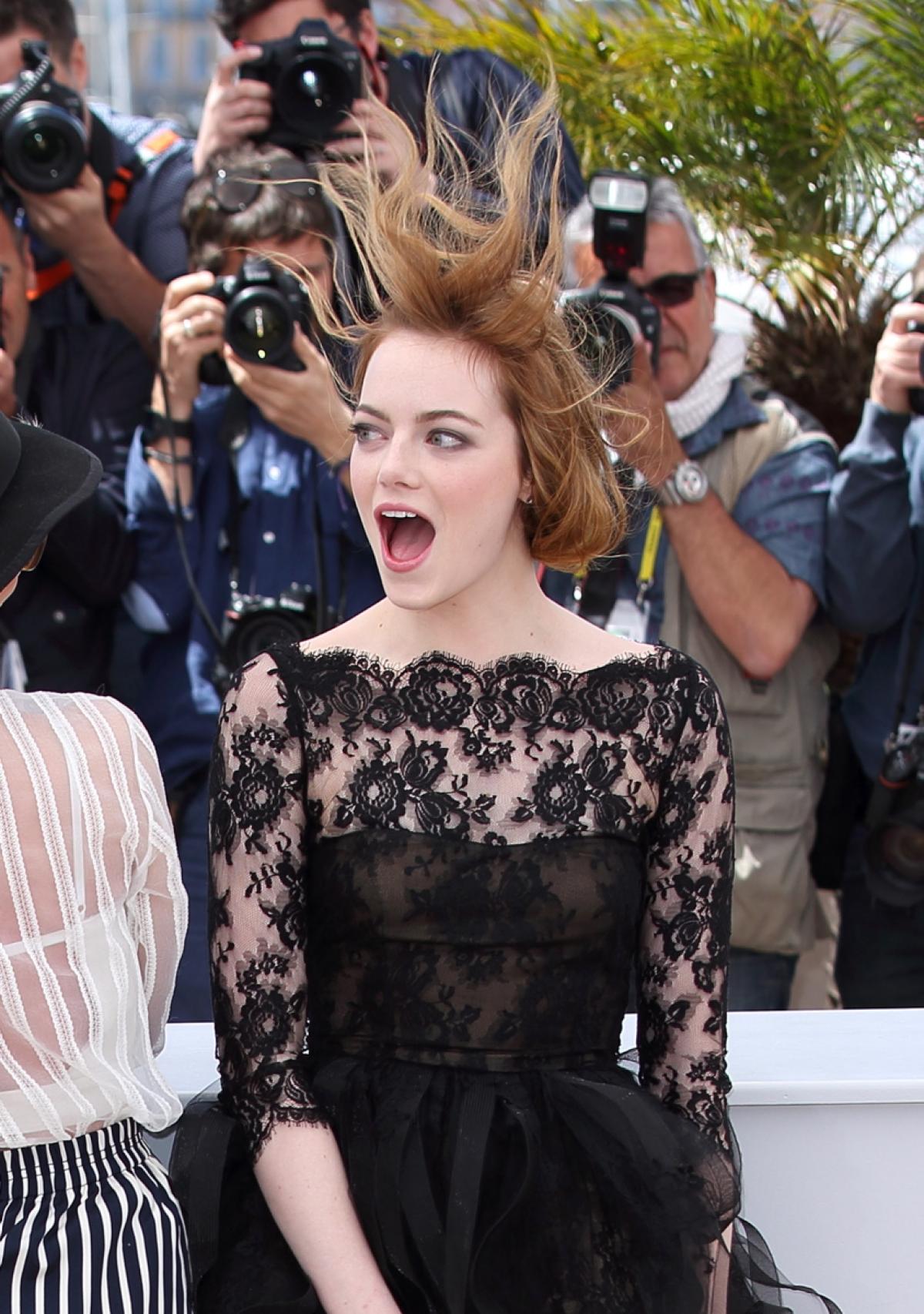 Advertisements
Emily Jean "Emma" Stone is an American actress. Born and raised in Scottsdale, Stone was drawn to acting as a child, and her first role was in a theater production of The Wind in the Willows in 2000. As a teenager, she relocated to Los Angeles with her mother, and made her television debut in VH1's In Search of the New Partridge Family (2004), a reality show that produced only an unsold pilot.
After a series of small television roles, she won a Young Hollywood Award for her film debut in Superbad (2007), and received positive media attention for her role in Zombieland (2009).